Press release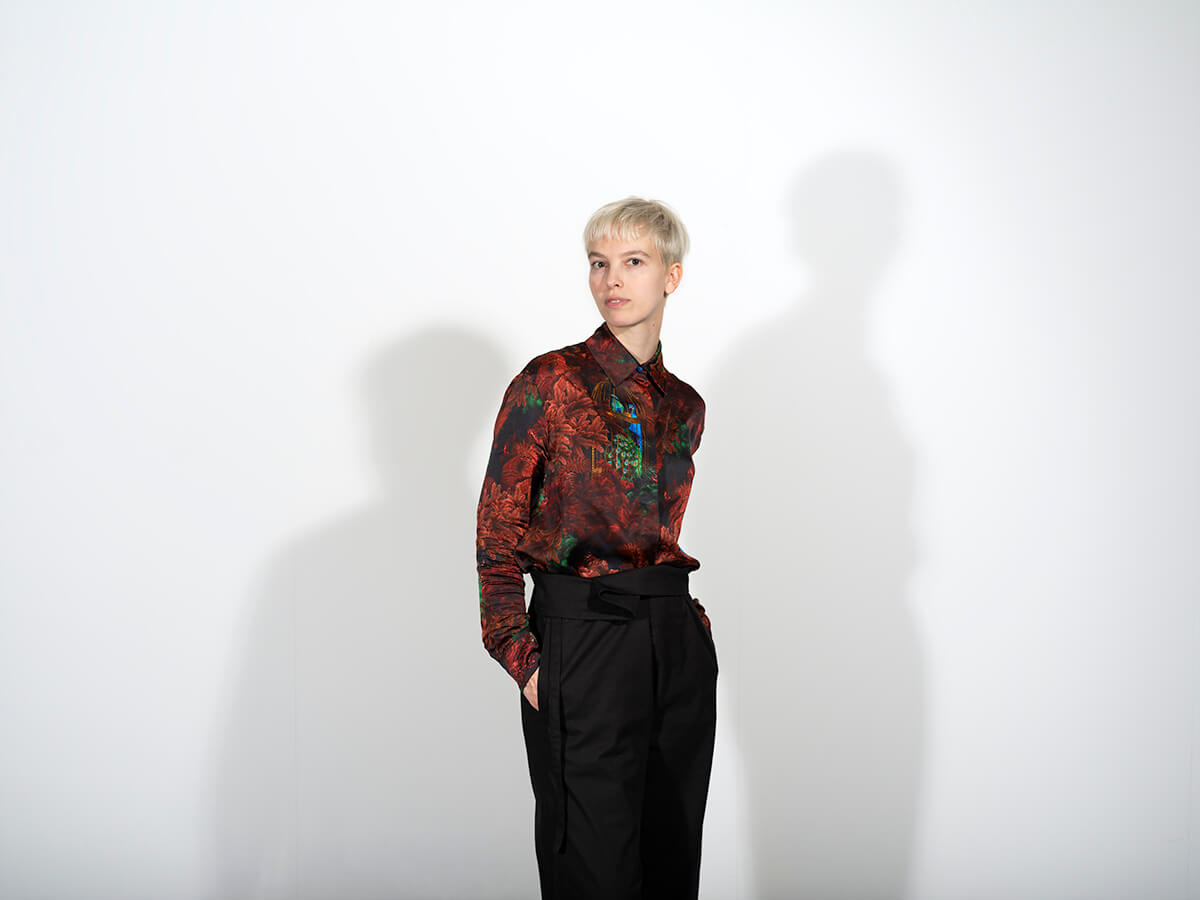 Danaé Panchaud by © Olga Cafiero
DANAÉ PANCHAUD
THE NEW DIRECTOR OF THE CENTRE DE LA PHOTOGRAPHIE GENÈVE
For the past twenty years, the Centre de la photographie Genève (CPG) has been managed by Joerg Bader, who firmly positioned the CPG within the network of renowned international contemporary art institutions and museums through a demanding and committed programme. As Joerg Bader reached retirement age in 2020, the Committee took the decision to organise his succession ahead of the major renovations of the contemporary art building that brings together the Mamco, the Center d'Art Contemporain, as well as the CPG. Scheduled to begin in 2024, the renovations will cause the temporary closure of the CPG and will require the deployment of its programmed activities outside the institution's walls. As such deployment can only be carried out by someone familiar with and integrated into the artistic and museum context of Geneva, a recruitment process, supported by an international jury, was put in place.
Today, it is with great pleasure and joy that we can announce the appointment of Danaé Panchaud as the new Director of the CPG.
Danaé Panchaud is a curator and a teacher specializing in photography. Since 2018, she has been the director and curator of one of the leading Swiss institutions dedicated to photography – the Photoforum Pasquart in Biel. Her programming focuses on emerging practices of the contemporary photographic image, as well as on its the vernacular and social uses.
She trained at the Vevey School of Photography, before obtaining a bachelor's degree in visual arts, specializing in curatorial, critical and cybermedia practices (CCC programme) at the University of Art and Design – Geneva in 2008. She then pursued her training in museology at Birkbeck, University of London, obtaining a master's degree in 2017.
Danaé Panchaud worked for several Swiss institutions in the fields of contemporary art, design, and science, in particular at the Center d'Art Contemporain Genève, where she held a researcher position from 2007 to 2012, the SAKS Gallery in Geneva between 2012 and 2013, and Mudac in Lausanne, where she was in charge of public relations from 2012 to 2017. As an independent curator, since 2012 she organized exhibitions for several museums, independent exhibition spaces, and galleries in Switzerland, and published critical texts in monographs by contemporary artists, thematic historical works, and exhibition catalogues. She taught at the Vevey School of Photography from 2014 to 2018. She is currently a member of the Academic Council of HEAD – Geneva, of the art commission of the City of Biel, and president of the association Spectrum – Photography in Switzerland.
The members of the committee wish Danaé Panchaud the best of success in her new directorial role and have no doubt that she will lead the CPG with the talent that characterizes her.
Geneva, June 15, 2021.