---
Pablo Reol * 1989 in Bordeaux, lives in Montreuil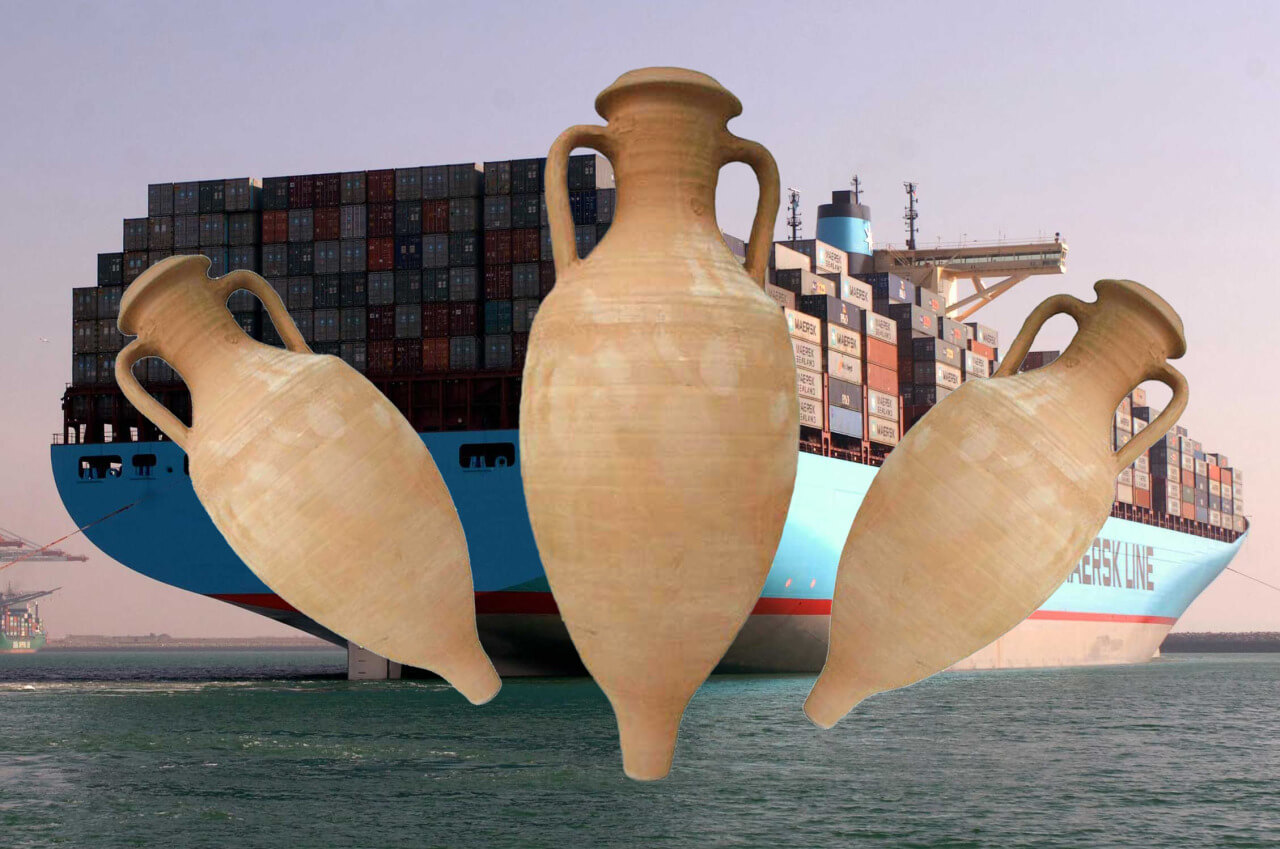 Pablo Réol's Derniers collages lie halfway between the last glass and the last episode of a cult series: They are addictive! He associates two images to turn them into a single image, and as is well known, simple things are best: a pair of well-kept hands delicately touch a smooth pebble suitable for hot stone massage / a wall of demonstrators happily throw cobblestones at the police in May 68. Three fine Roman amphorae recovered from the seabed through the centuries / a [...]
Pablo Réol's Derniers collages lie halfway between the last glass and the last episode of a cult series: They are addictive! He associates two images to turn them into a single image, and as is well known, simple things are best: a pair of well-kept hands delicately touch a smooth pebble suitable for hot stone massage / a wall of demonstrators happily throw cobblestones at the police in May 68. Three fine Roman amphorae recovered from the seabed through the centuries / a huge 200,000 tonne container ship. Or again, the one used for the Neoglobalidad poster: A model of a Visa card sporting a sailing ship as a visual / the blue, oily expanse of the Mediterranean Sea. Pablo Réol's gaze is tinged with both fascination and disquiet since he is conveying a way of life resting on merchandise. All his collages since the start of his series in 2014 bear playful witness to our consumer relationship to images which is revealed to be as sublime as it is obsessively vulgar and repetitive.
As a pioneer he explores and absorbs the huge field of photomontage on social media, and more widely the intensive digital expressivism encouraged by the giants of the web.
Pablo Réol, born in 1989 in Bordeaux, is based in Montreuil. He presents himself as a scavenger, a voyeur, an artist and photographer with a wide-ranging practice. He digests incessant flows of images, turning them into a physical material which he handles through associative games, going from collage to sculpture. His creative works have been shown in Germany at the Kunsthalle der Sparkasse in Leipzig; in Mexico at Oficina de Arte, Mexico; in Switzerland at the Commun in Geneva and with the extramural Palais de Tokyo in the context of Manifesta 11 in Zurich; in Cuba for the Biennale of Havana; and in France, specifically at the 66th edition of the Jeune Création exhibition at the Thaddaeus Ropac gallery in Pantin.
Photography : Pablo Reol, Empire, collage numérique, dimensions variables, 2015